Status Team Members Participated in Pink Shirt Day Feb 24th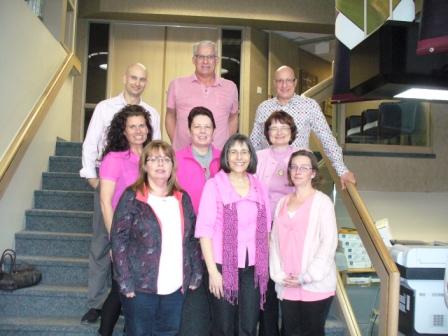 Pink Shirt Day was founded just a few years ago by some caring high school students, to bring attention to the prevalence of bullying in our children's lives. We can support the cause and help raise awareness of anti-bullying campaigns, by wearing a pink shirt - or anything pink – on the designated day.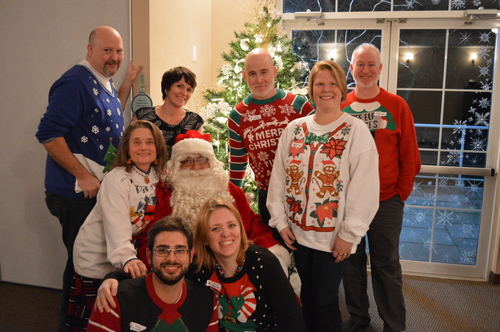 Status kicks off the Holiday Season at Annual Christmas Party while giving back to Community.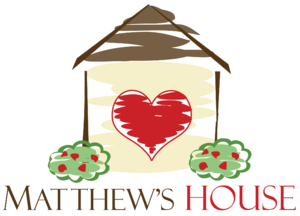 Matthew's House is a Respite Center located in Abbotsford. Since November 2013, the house has provided individualized care to children with complex medical needs. This home away from home provides children with a safe and state of the art facility while their families take time to rest and rejuvenate. Every other year, the Giving Gala raises funds to support the house's development and operational costs, This year, the Giving Gala will take place on September 12th 2015. The event plans to raise money for the creation of a multisensory playroom which can allow the house to expand  its services to children with  behavioral outbursts.  A service which would allow the house to expand its   impact in the Fraser Valley. 
Status Team supports co-worker and family in reaching their fundraising goal.
There are an estimated 100, 000 Canadians living with Multiple Sclerosis , the highest rate in the world. The disease affects each individual differently and is quite unpredictable, affecting vision, hearing, memory, balance and mobility. There is no cure for MS however research is learning more about causes and prevention.

Status is proud to have contributed to this great cause.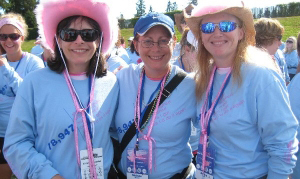 Congratulations to Donna Griffin, Michele Baratelli, and Elaine OShea for raising a combined total of $6700 for Breast Cancer research during the Walk To End Breast Cancer on September 6th, 2008. The Status ladies had been in training for many months for the event which has participants walk 60kms from UBC through various points in Vancouver, and finishing back to UBC. The event was a resounding success, and Status is very proud of these ladies for their dedication to the cause.
Status Ladies Walk to End Breast Cancer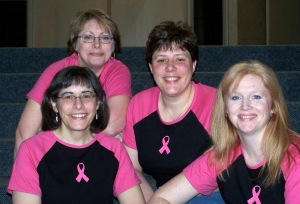 Status Electrical Corporation is proud to have a team of staff members participating in the Weekend To End Breast Cancer on September 5th - 7th, 2008. They will each be walking 60 kms over two days and are hoping to raise at least $8000 to be contributed to the BC Cancer Foundation towards finding a cure for Breast Cancer. The team members are Donna Griffin, Michele Baratelli, Elaine O'Shea, and Melissa Rathor.
Exemplifying their committment and dedication, they are already in training. If you are lucky enough to bump into the group on one of their Saturday morning training walks in Abbotsford, be sure to say hi, and encourage them in their amazing efforts!
If you would like to make a donation in any of their names, please click on the following link http://va08.endcancer.ca/site/TR?pg=pfind&fr_id=1255 and type in their name. You will be directed to a secure fundraising webpage.
Status Making a Difference in Mexico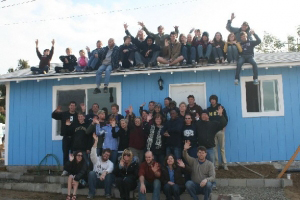 Status was proud to be able to lend a hand to an excellent team of individuals who recently spent one week in Mexico building a home for a local family. Status team member Rod Redlich was a part of this group, and Status Electrical was pleased to be able to send electrical supplies and parts with Rod to help with the project.
Incredibly, the team was able to build the house from start to finish in one week.
Status Helps Raise Over $6000 for the Abbotsford Christmas Bureau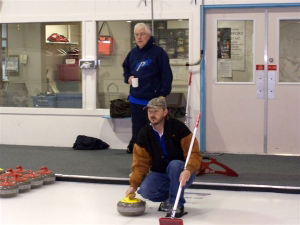 Status was proud to have two teams of curlers participate in the annual Curl for Kids curling bonspiel held at the Abbotsford Curling Club on December 2nd, 2007.  The event was a huge success, raising more than $6000 for the Abbotsford Christmas Bureau.  The money will be used to help many less fortunate families in Abbotsford give their kids a great Christmas.  Congratulations to the teams for their part in what was a great day, and a great cause!